At ConocoPhillips, sustainable development is about conducting our business to promote economic growth, healthy environments and vibrant communities, now and into the future.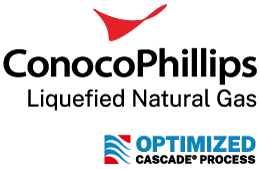 We recognize that significant advantages of LNG include that it connects natural gas producers and end users on multiple sides of the world, brings the benefits of natural gas to more end users, and spurs economic growth in producing and consuming regions. ConocoPhillips works closely with customers and contractors to ensure the Optimized Cascade® process maximizes each LNG plant's efficiency and economics, while at the same time minimizes the LNG plant's environmental footprint.
Optimized Cascade® is a registered trademark of ConocoPhillips Company in the United States and certain other countries.